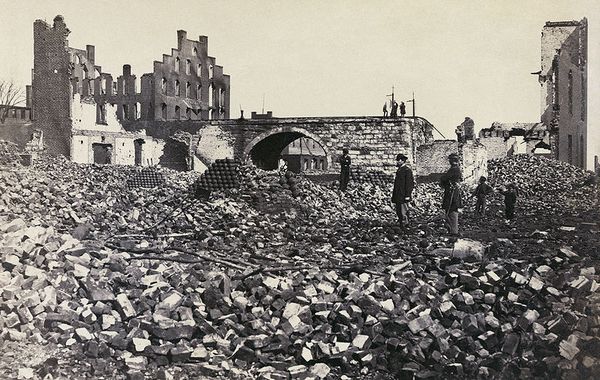 On April 3rd, 1865, the Rebel capital of Richmond, Virginia, falls to the Union Army after 10 months of attempted attacks by General Ulysses S. Grant. President Davis, his Cabinet, and the Confederate defenders abandoned the city and fled south on the last open railroad line shortly after the fall of Petersburg. News slowly spread throughout the Union ranks and, days later, Onondaga County soldier, David W. Nelson – Company A 117th Regiment, hears official word of the city's capture. Nelson explains in his own words below.
5 April:  It is said to be a fact that Richmond is in our possession having been evacuated by the Rebels, but there is nothing official to that effect. 
6 April: There is an official dispatch today saying that Richmond is ours. Also that Grant in a fight had captured 2700 men near Petersburg.  The Boys are cheering the news to the best of their ability. 
Learn more about Richmond's capture via the Civil War Trust.